Miss Kebbi, Ugochi Ihezue has been crowned the 30th Most Beautiful Girl in Nigeria 2017 at the Eko Hotel and Suites, Victoria Island, Lagos.
From traditional wears to bikinis and to their gorgeous evening wears, in a keenly contested battle, 36 beauties strutted the runway like the Queen that they crave to be.
This year's edition had 37 beautiful ladies vying for the coveted MBGN crown and a chance to represent Nigeria at the Miss World pageant. They are mostly from the Southern part of the country representing all the states of the nation before Miss Delta pulled out for 'personal' reasons.
The theme for this year's pageant is Gender Based Violence – The Plight of the Nigerian Woman.  The outgoing MBGN, Unoaku Anyadike made a passionate appeal to government at all levels to take the fight against gender based violence more seriously. Unoaku, in a very moving speech said, "It is sobering to realise that behind the closed doors of homes everywhere, in the place where women have the right to feel most safe, horrific abuse is a daily reality." Unoaku, like many other campaigners before her, is shocked by the statistics which show that nearly 50 per cent of all sexual assaults worldwide are against girls 15 years or younger."
Miss Amity nominated by all the contestants; Miss Yobe!
Miss Photogenic award goes to Miss Anambra!
The award for the Model of the Year – Miss Kebbi
Miss Sokoto wins the Best Traditional Costume of the night
The Best Evening Wear award and the Fourth Runner-Up position – Miss Bayelsa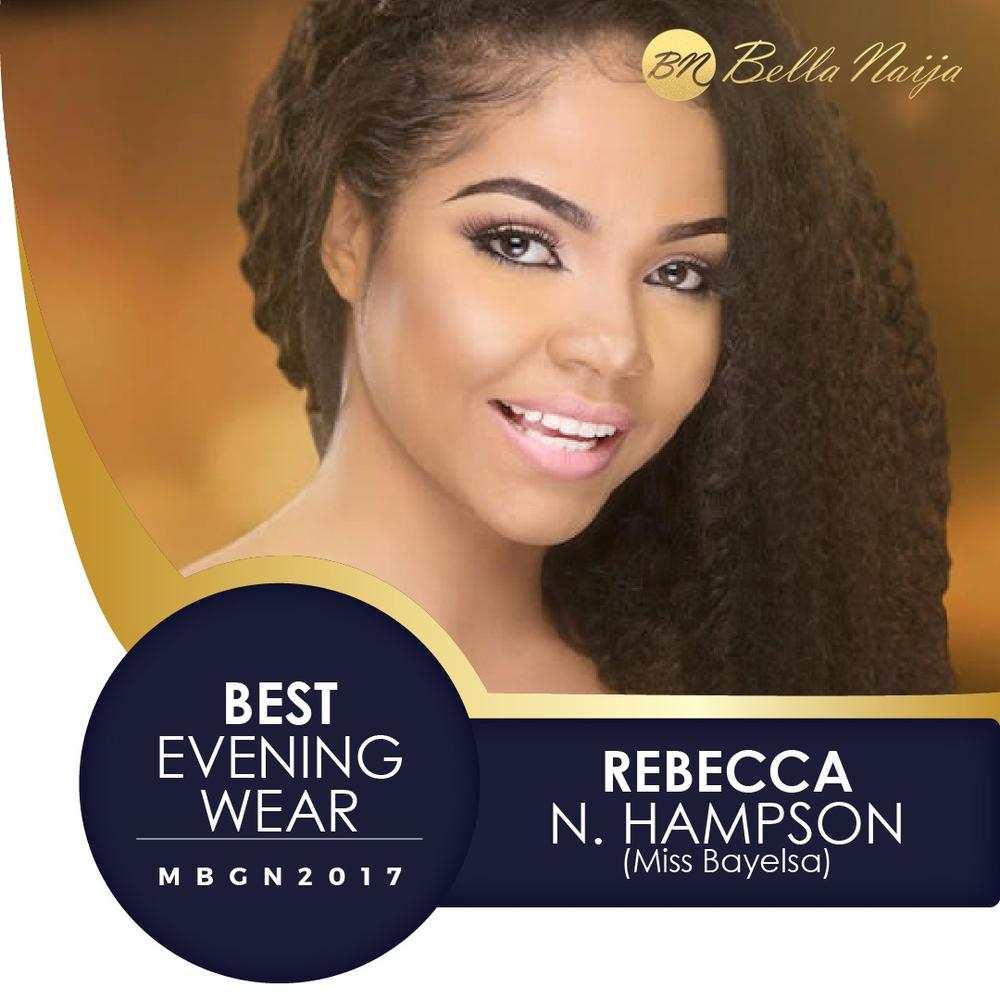 Third Runner-Up/Miss ECOWAS – Miss Oyo
Second Runner-Up/Miss Tourism – Miss Plateau
First Runner-Up/MBGN Universe – Miss Sokoto
Most Beautiful Girl in Nigeria 2017 – Miss Kebbi!!
Miss Ugochi will be representing Nigeria at the Miss World Pageant holding in November in China