A LEADERSHIP MIX OF EX MILITARY OR TEACHER – Since 1960, Nigeria has been either ruled by an ex-lecturer/ex-teacher or military man. The only exceptions are Azikiwe and Shonekan.
2. If you visited Lagos in 1975, you could spend a day at the Presidential Suite of Federal Palace Hotel for N100, single room for N19.
3. Patience Jonathan is one of Nigeria's most-educated First Ladies, with an NCE, a B.Ed, and a PhD from University of Port-Harcourt.
4. The Pidgin word 'Sabi' came from 'Saber', Portuguese and Spanish for 'to know'. Both country's ships traded slaves from the Bight of Benin.
5. Katsina College (now Barewa College in Zaria) has produced 5 Nigerian Presidents/Heads of State and 20 Governors since it was founded in 1921 in Katsina.
6. Colonel Chukwuemeka Odumegwu Ojukwu taught Murtala Mohammed and Ben Adekunle at Regular Officers Special Training School, Ghana. Both 'fought' their teacher during the civil war.
7. At Nigeria's independence in 1960, there were 41 Secondary Schools in the North and 842 Secondary Schools in the South.
8. In 1983, Senator Arthur Nzeribe spent $16.5 million to win a Senatorial seat in Orlu (in Imo State).
9. In 1973, the Federal Government of Nigeria considered officially changing the name of "Lagos" to "Eko". Regarding "Lagos" as a colonial name.
10. The geographical area now referred to as Nigeria was once referred to as 'Soudan' and 'Nigiritia'.
11. Offences punishable by death sentence after the 1966 coup included embezzlement, rape and homosexuality.
12. MKO Abiola was named Kashimawo (Let us wait and see) by his parents. He was his father's twenty-third child, but the first to survive infancy.
13. Jollof rice, chicken breast, serve of ice cream, tea, coffee or Bournvita, with full cream milk and sugar: Meal Cost = 50Kobo- Unilag in the late 1970s.
14. At the point of death in 1989, Sam Okwaraji the footballer was a PhD candidate and qualified lawyer with an LL.M in International Law (University of Rome).

15. When British Bank of West Africa (now First Bank) opened a branch in Kano in 1929, Alhassan Dantata (Dangote's Grandfather) opened an account depositing 20 camel-loads of silver coins.
16. MKO Abiola died suddenly on July 7, 1998, exactly one month after General Sani Abacha died mysteriously on June 8, 1998.
17. Agbani Darego was the only one to wear a maillot as opposed to a bikini during the Miss Universe contest in 2001.
18. The surgeon who 'killed' Stella Obasanjo was sentenced to 1 year in prison, disqualified for 3 years and fined €120,000.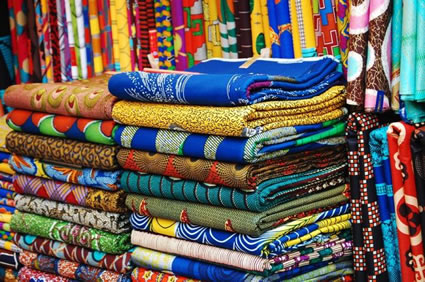 19. The 'Ankara' material is not indigenous to Nigeria. Our indigenous textiles include the Akwete, Ukara, Aso-Oke and Adire.
20. George Goldie, who played a major role in founding Nigeria, placed a curse on anyone who attempts to write his biography.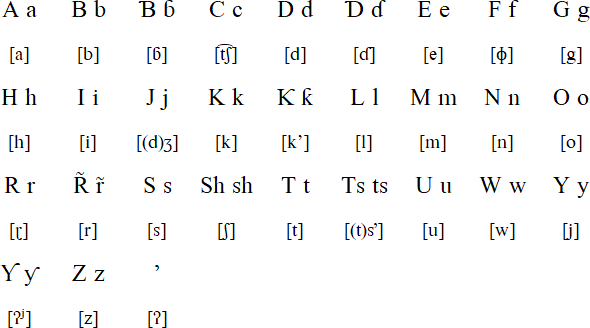 21. Hausa Language indigenous to Northern Nigeria is spoken in 11 African States. Germany, French, U.S., and British International radio stations broadcast in Hausa.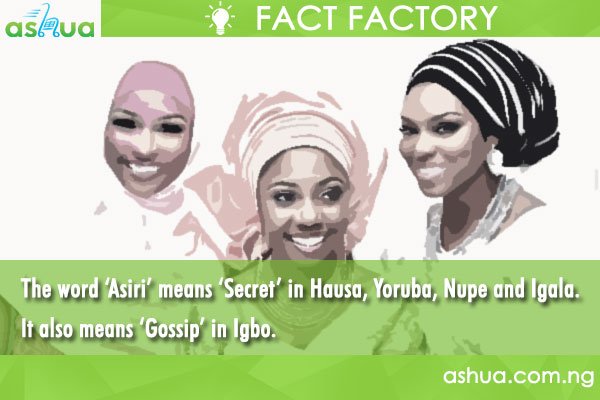 22. The word 'asiri' means 'secret' in Hausa, Yoruba, Nupe and Igarra. It also means 'gossip' in Igbo.
23. Igbo-Ora in Oyo State, Kodinji in India and Candido Godoi in Brazil are the towns that produce the highest number of twin births in the world.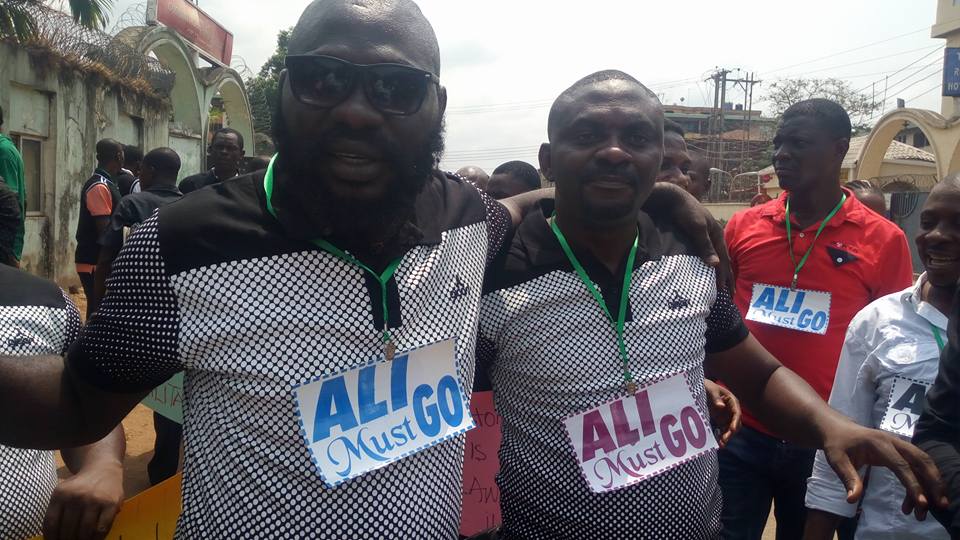 24. In 1978, a 50Kobo increase (from N1.50 to N2.0 in the cost of University Students' meal per day caused the 'Ali Must Go' protests.
25. Albert E. Kitson discovered coal in Enugu in 1909. This discovery led to the building of Port-Harcourt town in 1912.
26. In 1895, Koko of Nembe (now in Bayelsa) took 60 white men hostage. When the British refused his demands, more than 40 of those men were eaten.
27. The 'Naira' was coined by Chief Obafemi Awolowo when he was serving as the Federal Commissioner of Finance.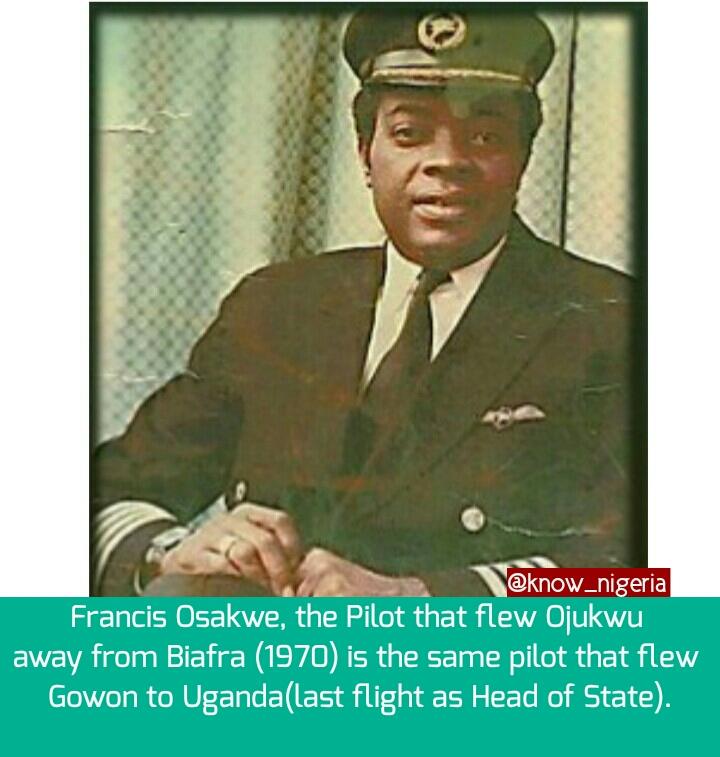 28. The pilot (Francis Osakwe) that flew Ojukwu away from Biafra (1970) was the same pilot that flew Gowon to Uganda (last flight as Head of State).
29. In 1986, Shehu Usman Aliyu Shagari was banned from participation in politics for life. The ban has still not been lifted.
30. Koma Hill (settlement in Adamawa where people lived and practised the killing of twins) was discovered in 1986 by a NYSC corps member.
31. As the wife of the deputy Head of State (Vice President of Nigeria) in 1984, Biodun Idiagbon personally ran a small ice cream shop in Ilorin.
32. Koma Hills (Adamawa State) inhabitants when discovered were observed to engage in the practise of borrowing wives among themselves.
33. Juju, Dashiki, Yam and Okra are words in the English dictionary that originated from ethnic groups located in present day Nigeria.
34. Nigeria has more English speakers than England, and more Muslims than Saudi Arabia and Syria.